Chemistry for Infrastructure – Event 13 Feb
Expression of Interest: Solving Innovation Challenges in the Infrastructure Sector through Chemistry
Event details
Wednesday, 13 February 2019
9:15 am – 16:30 pm
Overview
Workshop around innovation challenges within chemistry and infrastructure sectors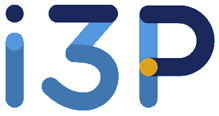 The UK Government will invest £170 million over four years through the Industrial Strategy Challenge Fund Transforming Construction programme to support cross-sector innovation that will help the construction and infrastructure sector improve productivity and optimise the whole life-cycle value of buildings and structures.
The Innovate UK Knowledge Transfer Network (KTN) and i3P supported by the Chemistry Council are hosting a unique joint event which will bring the UK chemical sector & UK infrastructure supply chain together with clients representing the UK's largest live infrastructure projects including HS2, Tideway, Crossrail, etc) to explore opportunities for collaborative innovation.
Chemical companies will hear from clients in the infrastructure sector about the critical innovation challenges faced within these large-scale projects and then have an opportunity to work together with the supply chain to scope out potential collaborative projects that – through chemistry and chemical products innovation – could address those innovation challenges.
This will be a unique opportunity for the chemical sector to build relationships and knowledge with the different parts of the infrastructure supply chain. For attendees from the infrastructure sector, this will be a valuable opportunity to understand more about the global experiences and capability of the UK chemical sector.
Who should attend:
BD Managers and/or technical experts from chemicals suppliers that are already engaged in the supply of chemicals or polymers to the construction & infrastructure sector
Chemicals suppliers that are not currently supplying chemicals into this sector but have products that would be transferable to this sector and would like to learn more about the opportunity
Technical experts from companies engaged in the supply chain of large-scale infrastructure projects
Note to chemical sector suppliers – List of chemicals & polymers relevant to the infrastructure sector:
We provide below a list of some of the key common chemicals & materials that are required by the infrastructure sector to help you identify if this event is relevant for you:
Adhesives & Sealants – A wide range of adhesives and sealants / caulks / gaskets including bituminous, elastomeric, silicone, acrylic, epoxy and polyurethanes (PU) for a variety of substrates including metal wood, masonry / concrete
Asphalt Additives – To modify / improve the behaviour / performance of asphalt
Barrier Films –Water resistant and air barrier protection for buildings
Binders – To manufacture construction boards including forest products such as particleboard, MDF, OSD and engineered lumber. Also porous surfaces for driveways and carparks
Concrete Admixtures –Superplasticiser, surfactants & flow aids, accelerators & retarders and corrosion protection to improve the pouring and performance of concrete products including workability, setting times, material strength and durability
Cladding – Cladding and profiles for windows, doors, skirting and exterior walls
Composite Structures – Light weight and corrosion resistant structures
Flooring Tiles & Rolls –Flooring materials for internal applications
Grouts & Mortars – For filling and bonding
Gypsum Wallboard – Plaster, mortar and joint filler as well as additives for the manufacture of boards
Ground Support – Stabilisation of construction ground
Insulation Products – Foam insulation boards (including PS, XPS and PU), insulated faced panels (same insulants with metal, gypsum, wood, brick and other building products facings), PU Spray Foam and exterior insulation & finishing systems (including EIFS / ETICS)
Lighting & Windows – Transparent materials for lighting and window applications
Mining / Civil – Control of water ingress, spoil extraction and protection of plant & equipment
Protective Coatings & Sealants – For multiple functions including waterproofing, fireproofing and rustproofing on a wide variety of different substrates including metal, wood and masonry / concrete in applications including flooring and roofing, water / liquid containment and pipework protection
Pipes, Cables, Conduits & Tanks – Pipes for sewage, drainage and potable water, storage tanks and conduits and covering / insulation for wiring
Roofing – Plastics used for roofing systems
Timber Treatment – Treatment of timber to improve performance including waterproofing and termite resistance
Please note, places are very limited and registration does not guarantee a place. We will notify you nearer the time if you have been successful in securing place.
Draft Agenda provided below (subject to change):
9:15 – Registration
10:00 – Welcome and introduction
10:05 – Overview of capability of the UK chemical supply chain
Sharon Todd, Executive Director of the SCI
10:20 – Overview of Infrastructure Sector & i3P
Tim Embley, Group Innovation & Knowledge Manager, Costain & i3P
10:35 – Opportunities for collaborative funding through the Industrial Strategy Challenge Fund (ISCF) Transforming Construction programme
Innovate UK, TBC
10:50 – Innovation in chemistry for the Infrastructure Sector: Learnings and experiences from across the globe
TBC, Presentations from global companies in the UK chemical sector highlighting their capability, experience and learnings from across the globe in meeting innovation challenges of the infrastructure sector
12:00 – Lunch and networking
13:00 – Innovation challenges from the UK Infrastructure Sector
TBC, Presentations on critical innovation challenges faced by the UK's largest infrastructure projects
14:00 – Workshop activity: Identifying collaborative innovation projects to solve key challenges in the UK Infrastructure Sector
15:55 – Closing comments and next steps
16:00 – Final Networking Opportunity
16:30 – Event Close
For more information, please contact Peter Clark (KTN), Chris Bagley (KTN & i3P) or Tim.Embley@costain.com (i3P & Costain).
About i3P
As a primary driver for innovation in the UK infrastructure industry, i3P helps transform ideas into opportunities and practical solutions; providing a mechanism for strategically directing innovation to address the major challenges facing the infrastructure industry. By fostering a truly collaborative culture of innovation across both infrastructure clients and their supply chains, i3P creates a 'safe space' to identify areas for potential industry improvement, share ideas, and enable members to partner in projects that drive increased value across the infrastructure industry. Find out more here.
About the Innovate UK Knowledge Transfer Network
The Knowledge Transfer Network (KTN) helps businesses get the best out of creativity, ideas and the latest discoveries, to strengthen the UK economy and improve people's lives. KTN is a network partner of Innovate UK. Find out more here.
About the Chemistry Council
The Chemistry Council is a join Government/industry forum to help deliver long-term growth for the chemical sector and UK Plc. One of the priorities of the revised 2018 Chemistry Council strategy is to develop strong links to the construction sector to ensure they have access to a pipeline of new material, supporting growth in both the chemical and construction sector.
Please note that this registration is an expression of interest and does not guarantee a place – a separate confirmation email will be sent to you if your place has been accepted.
Katie Hedges